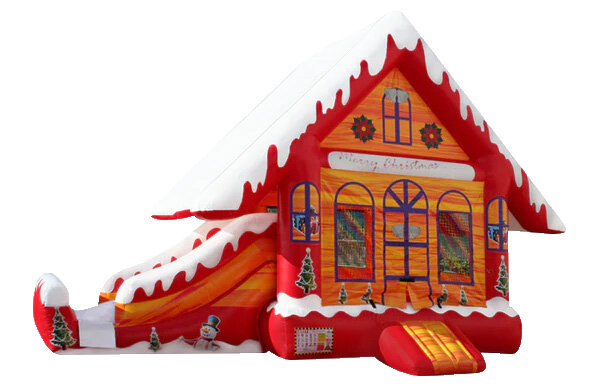 Winter Wonderland Slide and Bounce Combo
Introducing our Winter Wonderland Bounce House – the perfect addition to your seasonal celebrations! Transform your backyard or event space into a magical snowy paradise with this enchanting inflatable masterpiece.
Designed with the whimsy of a winter wonderland in mind, this bounce house features a charming snowy landscape complete with snow-capped trees, twinkling stars, and friendly snowmen. The vibrant, eye-catching colors and detailed graphics create an immersive experience that will captivate both children and adults alike.
Crafted from durable, high-quality materials, our Winter Wonderland Bounce House ensures hours of safe and exciting play. The reinforced stitching and sturdy construction make it suitable for various winter-themed events, from holiday parties and winter birthdays to community festivals and school gatherings.
Safety is our top priority. The bounce house is equipped with tall mesh walls to keep the little ones securely inside while providing optimal visibility for parents and supervisors. The entrance features a convenient step for easy access, ensuring a smooth and enjoyable experience for everyone.
Setting up the Winter Wonderland Bounce House is a breeze. The included blower quickly inflates the structure, allowing the fun to begin in no time. Deflation is just as easy, making storage and transportation hassle-free.
Whether it's a snowy adventure or a festive gathering, our Winter Wonderland Bounce House brings joy and laughter to every occasion. Create lasting memories and let the magic of winter come to life with this enchanting inflatable centerpiece. Order yours now and make your winter events truly unforgettable!