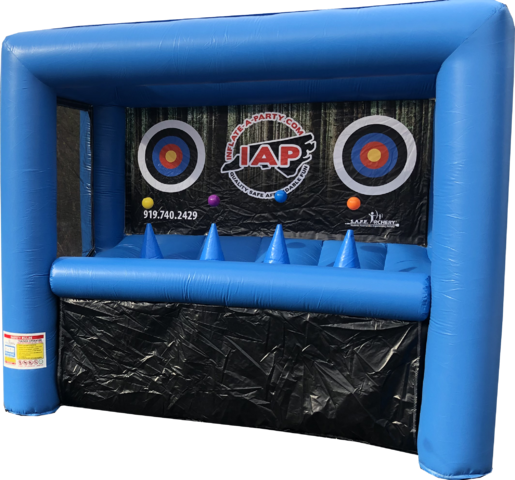 Archery Hoverball
Actual Size: 9'L x 6'W x 7'H
Setup Area: 12'L x 10'W x 8'H
Electrical Circuits: 1
Age Group: 2-18




Our inflatable archery game includes 2 S.A.F.E Longbows, arrows with foam tips, balls and an inflatable to make the balls hover mid air. Participants will try and shoot the balls that are hovering mid air in the skilled based game. This is a must have item for your next event. Everyone will want to try the inflatable archery out. Safe and fun for adults and kids 5 and up.
2 can play at a time
1 volunteer required to help run the game
customized backdrops can be made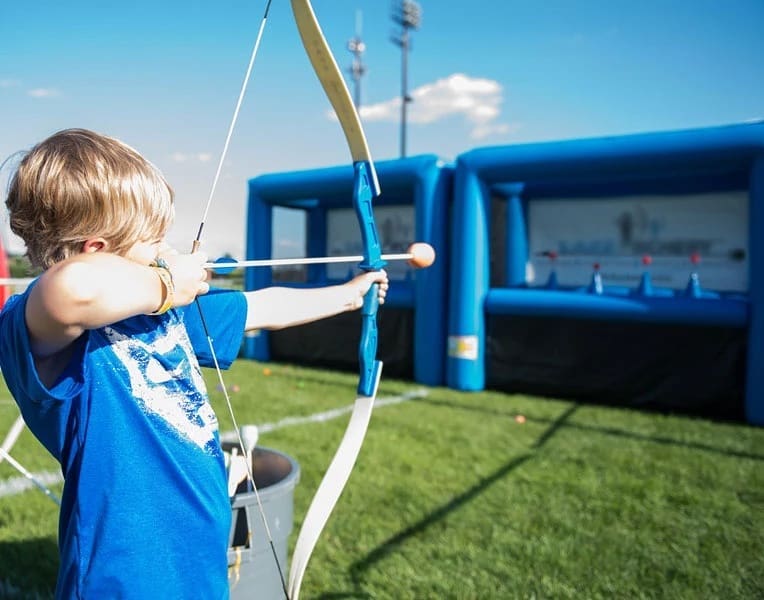 A fun challenge for all ages!
This game is simple, contestants have a kid friendly bow and release a foam tipped arrow to try and knock the floating balls down. The first player to knock both of their balls down wins! It can also be played with only one player as well. The bows are kid friendly and easy to fire. The difficulty of this game can be adjusted by how far contestants stand away from the hovering balls.