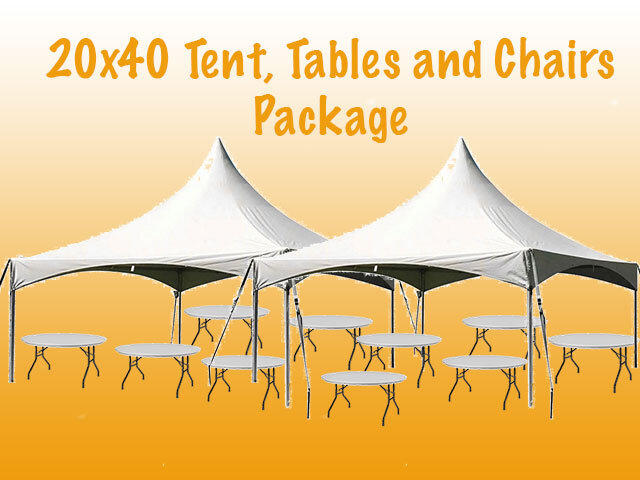 20 x 40 Tent Tables and Chairs Package
Notice: Payment for tent due in full 2 weeks in advance
The 20 x 40 Tent, Table, and Chairs package is great option for someone interested in value and ease when needing a tent for your event! It features our:
2-20x20 Classic High Peak Tents

10-Your choice of 60 inch round or 6 foot rectangle tables

80-White folding chairs
Below is an image of seating for 80 underneath the 20x40 tent package. This is the typical setup that comes with our 20x40 Tent, Table, and Chairs package. We our able to change it to whatever configuaration you may want. For example we can substitute round tables for rectangle tables for food or drink serving.